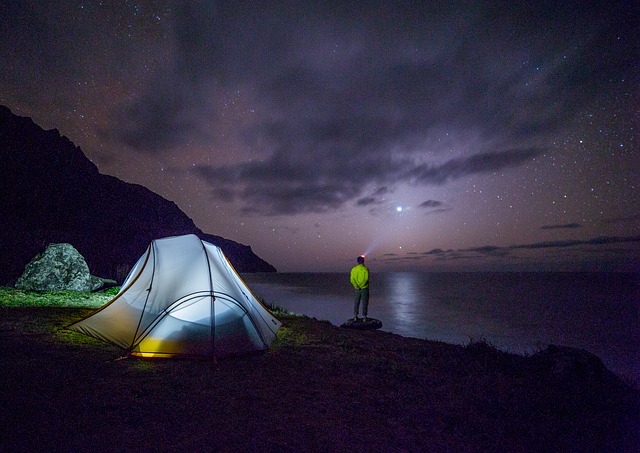 Water is key to survival, but we don't have to wait for emergency, survival situations before we consider purifying our water. In truth, many of the water sources we use in daily living are not free of contaminants, chemicals, and additives. When we travel, especially in the outdoors, we are also exposed to water that is less than ideal. To fight against the possible harm that can come from unclean water, I purchased the Alexapure Go from My Patriot Supply. In this review, I'll tell you what I like about the bottle, and how it works. I'll also cover other filtration system options so that you can see what else is available. I hope that this detailed review helps you decide if this filtration system is right for you.
What Is The Alexapure Go?
The Alexapure Go is a portable water filtration system. From the outside, it looks just like any portable water bottle. However, on the inside of the bottle there is a filter that removes lead, viruses, and bacteria. This is very helpful, as I mentioned, in the outdoors, where water sources are often compromised with infectious agents such as giardia.
The filter works with an ionic absorption micron filter, which is 99.9999 percent effective. The bottle holds 28 ounces of water at a time, and one filter can be used for up to 300 gallons of water. If you use the bottle consistently, for all of your water, than you will likely be able to use each filter for about a year, since the average person drinks less than a gallon of water per day. The bottle is made with BPA-free plastic. The top includes a cap and drinking straw for convenience and cleanliness.
My Feedback On The Alexapure Go Water Filtration System
I find this water bottle to be best for solo camping trips. I also use it when I am in the car or traveling. However, I find that at home when I am with friends and family I like to purify larger batches of water so that everyone can have the option of having a clean source of drinking water. My Patriot Supply does offer a larger purifier, the Alexapure Pro, which would probably better suit my home needs. I have not bought it yet, but I may in the future.
For camping and travel, I really enjoy the small, portable size of this filtration system. I find the top to be easy to drink out of, and the whole thing is simple to wash. I do find that it is effective as well.
Other Water Filtration Methods
Ionic absorption micron filters, like the one in the Alexapure Go, are not the only methods for purifying water. Other technology includes UV purifiers, chemical methods (including bleach and iodine) and distillation. Some of these methods have drawbacks, such as consuming small amounts of bleach, or the potential for incomplete purification.
Though there are many methods for purifying water, I find the physical filtration system in the Alexapure products to be one of the most convenient, thorough, and reliable. It also doesn't introduce any new contaminants into the water, like bleach or iodine.
For those who are health conscious, and want to be sure that the water they drink daily is clean and pure, I highly recommend a water filtration system. If you are looking for a portable system, the Alexapure Go might be just right for you. It is also helpful for anyone who wants to be prepared in the case of an emergency, where clean water may not be available. However, I don't think it is necessary to wait for a survival situation before using a device like this.